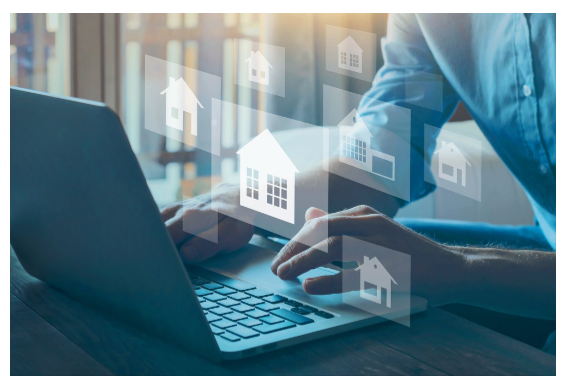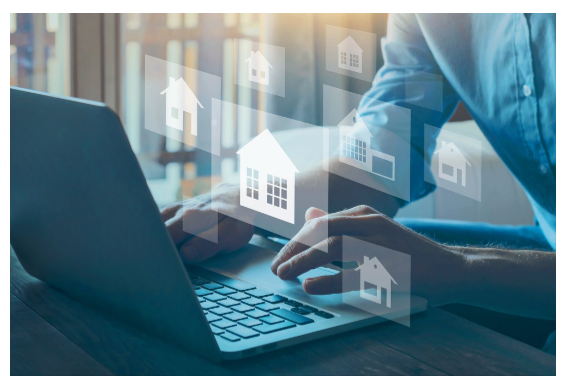 Nuspay set forth XHYRE as the next generation global asset exchanging platform based on blockchain technology. It draws its dart to bring in a positive change in the Real Estate marketplace by divulging them as payment securities.
First, a little backstory. Nuspay is a DeepTech company which originally started its Journey in the USA, in the state of Delaware as FinTech. It is a global Deep Tech company established with the aim of providing a new, unique and secure Digital Payment Service utilizing Big Data and Deep Machine Learning on Blockchain and other Decentralized Platforms. After the initial years in the US, looking at the promising Global market scenario Nuspay relocated its main Global operating base to NY, USA for availing better market opportunity.
Nuspay has now been popularized as a DeepTech company and XHYRE is known to be Nuspay PropTech's prodigy. It has been claimed that blockchain has the potential to help accelerate the adoption of the sharing economy which has already begun to unleash industry disruption by opening up significant amounts of previously untapped private capacity and liquidation of assets, specially the real estate market may discern significant changes in inter estate transactions and instant transfer of ownership.
In a nutshell Nuspay is a blockchain powered startup on the verge of becoming the go to marketplace for real estate assets to create, manage, and trade fractional ownership shares. It's regulatory compliant ecosystem incorporates with Government's consent enabling Land Registry related issues like Caveat Dealings, Sale and Purchase Agreement (SPA) , IDT (Issue Documents of title), Deed of assignment. Properties are officially and legally represented as security tokens on the blockchain. XHYRE is focused on facilitating an accessible, streamlined real estate asset exchange platform, Ultimately resulting in a global real estate market far more efficient than the stock market today.
XHYRE is seemingly established on four main cores, that includes Blockchain, Artificial Intelligence, Big Data & Business Intelligence. Blockchain is basically used for secure real-time payment settlements, in this case they have adopted Hyperledger Fabric for proptech. Hyperledger Fabric focuses on encouraging the use of blockchain technology to improve the performance and reliability of current systems to support global business transactions which is considered as a unique approach to consensus that enables performance at scale while preserving privacy. Artificial Intelligence is there to make efficient decisions based on cognitive algorithms. Big data helps to identify demographic consumer shifts to escalate sales & finally automated business intelligence to identify efficient paths to future growth.
The aforementioned cores purportedly helps XHYRE achieve monumental advantage over the current scenario. The current real estate space faces a lot of problems like lack of liquidity. It is generally a strenuous process to liquidate an asset. There are also many hidden attributes in specific conditions which creates unnecessary tantrums while registration. The settlements are complex and investors struggle with the due diligence process. Lastly, there is also the limitation of transparency. Asset valuation is not transparent and this creates a ragbag. XHYRE claims to solve all of these by providing a framework for easier Real Estate transfers as payment securities. Proper due diligence is to be provided through the framework. Investors can also claim fractional ownership through XHYRE. Thanks to its blockchain structure, the records are immutable and the settlements are transparent yet secured through pseudonymous activities.
Assets are to be digitized through XHYRE. Owners of assets can register in the framework for enlisting their properties and after a proper verification through the system, it will finally be enlisted. Enlisting the asset on the platform evidently transforms it into a digitized asset and buyers can invest in the bits and pieces of the actual assets and engage in transactions as payment securities when market value increases. The transactions are meant to be secure because they will all be stored in the public ledger of the platform. The base of XHYRE is very strong as proven by Nuspay's track record. The prospects are sanguine and the hurdles of starting from the scratch seems to be nonexistent.
Nuspay's XHYRE is trying to empower asset owners & proprietors to easily digitize their assets, which can later be easily liquefied. A lot of people who couldn't acquire property due to inadequate funds can finally own assets at the fraction of the cost due to split equities of specific assets. This will create an opportunity for a lot more investors, thus creating an opportunity for an alternative capital market. Mr. Abul Mansur, the managing director of Nuspay International Incorporated has stated that, "Relative trust and transparency will improve in the long run, as only verified assets will be enlisted and will be permitted to be sold to the broad spectrum. The blockchain protocols of XHYRE will ensure the authenticity of the enlisted objects, thus creating an opportunity for a seamless trade."
XHYRE is trying to gain shares in the mainstream Real Estate markets and gain major advantage over the backdated procedures of the present Real Estate exchanging protocols. It seems like XHYRE might get a major lead, as the situation is dire at the moment. The option to digitize assets and use them as payment securities is revolutionary and there is no doubt about the fact that it is here to stay. Strong indications like this depicts that, transaction through the XHYRE ecosystem will eradicate the middleman and provide an equal opportunity for all the involved parties to have a financially rewarding outcome.
Media Contact

Company Name: Nuspay International Incorporated

Contact Person: MD MOBASHER AZMI – Public Relation Manager

Email:Send Email

Address:Global Operation: World Trade Center, 85th Floor (8500)

City: New York

State: New York,10007

Country: United States

Website:https://nuspay.com/
Related: